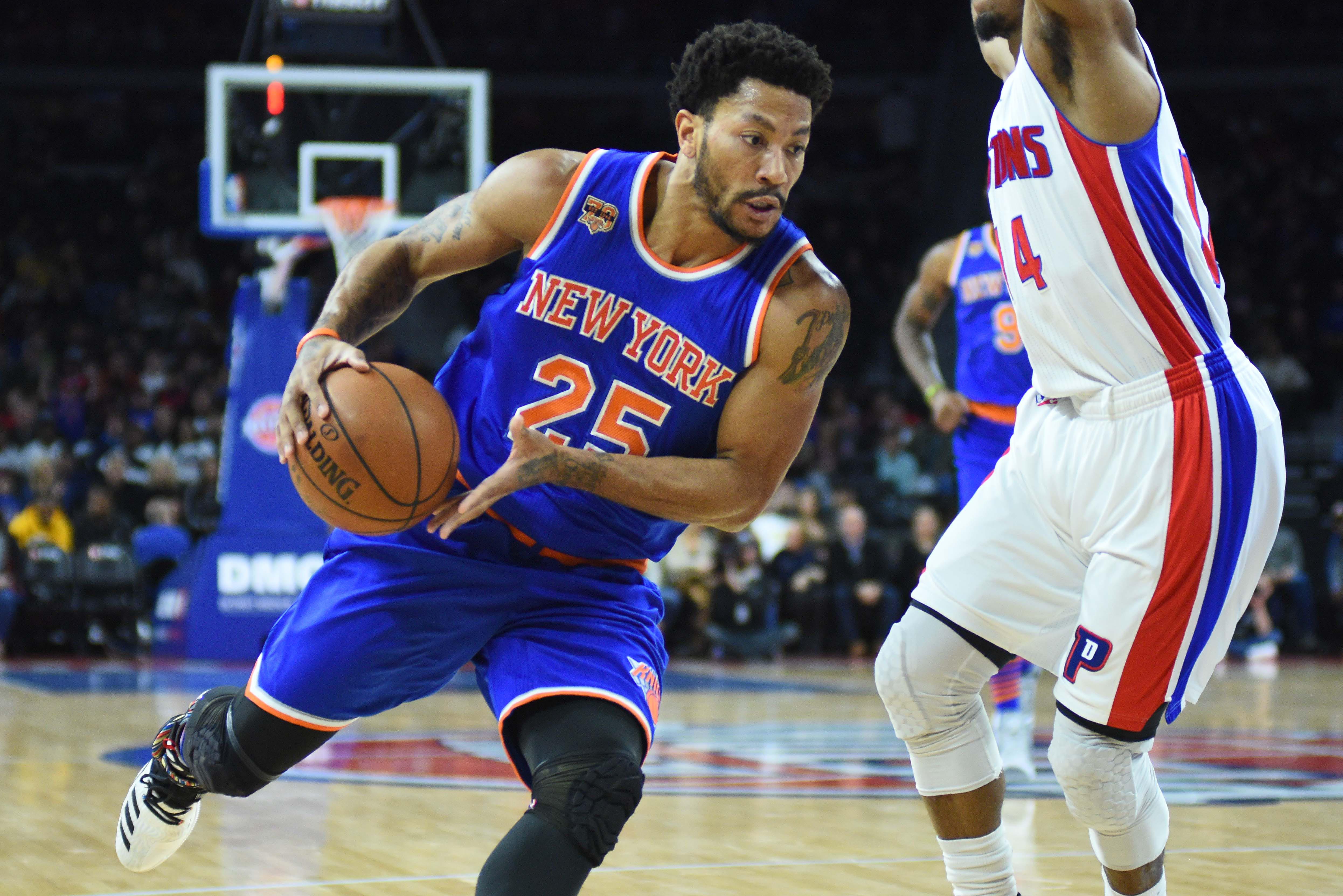 New York Knicks rumors: According to sources, the Knicks have not dismissed the idea of signing Derrick Rose to a long-term deal.
Recent New York Knicks rumors have begun focusing on the team's offseason plans. With a record of 27-42 and the playoffs basically out of the question, it makes sense for the Knicks to begin looking to the future. Things are positive in terms of the 2017 NBA Draft, as the Knicks have their first round draft pick and two selections in the second round.
Where the Knicks' plans are unknown is in free agency. The Knicks could have some money to spend, but the question remains as to who would want to play for the Knicks. There have been reports that players are turned off by the Knicks because of how Phil Jackson has treated Carmelo Anthony.
If there is any truth to that, the only way the Knicks can add talent …
Read Original Post at
http://empirewritesback.com/2017/03/20/knicks-rumors-derrick-rose-extension-not-ruled/

Sports Media 101 searches and spiders for news it aggregates from across the web about your favorite sport or sports team. This article is originally posted at another site not affiliated with Sports Media 101. The portion of the article posted here is to provide a sample of the content available at the linked site. Please click the link to read the full article. Sports Media 101 does not claim any ownership to the content and all rights are retained by the original copyright owner.
Tags:
Carmelo Anthony
,
Derrick Rose
,
Justin Holiday
,
Knicks Rumors
,
Kristaps Porzingis
,
New York Knicks
,
Phil Jackson